Just the piece I was looking for
My company does Japanese/Buddhist inspired design, and we jumped at the opportunity to purchase a one-of-a-kind strangler fig table. The strangler fig was the tree that the Buddha sat underneath for 49 days to become enlightened, and is known as the holy Bodhi tree. This piece we obtained from your company is more breathtakingly gorgeous than the pictures suggested, and will make an amazing focal piece for our client's kitchen. Thank you so much, Contour Functional Art, for this gorgeous piece of art, and for your ongoing customer care and communication. I will be recommending your company to our clients for years to come.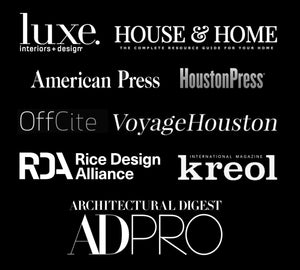 Contour Press
The unique story of Contour has been featured in a variety of publications across the country and around the world. 
View Articles