Our Story
We create beautiful art that can be used. Because we view furniture as art, we carefully handcraft our pieces with rare materials, at museum-level quality. We believe that art should not just be seen, it should be thought provoking and experienced. At Contour, our goal is to bring the art museum home.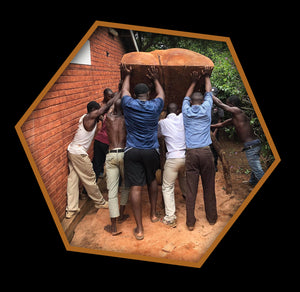 One Step at a Time
"Relationships are everything to us. We focus on the human aspect of what we do, while still being concerned about the environment."

-Jamar Simien, Creative Director
Transform Your Space with Handmade Furniture from Contour
Our mission at Contour is to bring people together through sustainable design. Our timeless collection is a reflection of the beauty and creativity of the small countries where we collaborate with local artisans - Malawi in East Africa and Costa Rica in Central America. With each project, we take a step towards a greener future by planting trees in these countries and around the world. Our goal is to plant 1,000 trees annually to help combat deforestation and reduce our collective carbon footprint.
What sets Contour apart is our exceptional use of exotic woods and our attention to detail. Our sustainably sourced materials are native to Malawi and Costa Rica and are unmatched in America. We see African Mahogany and Monkey Pod as unique canvases with endless possibilities, and our designs reflect this. Whether you have a specific vision for your home or want us to create something truly unforgettable, we will exceed your expectations. Our pieces are not just conversation starters, they are heirloom quality that will last a lifetime.
View the Contour Catalog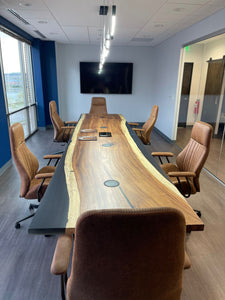 Elevate your conference space with a bespoke creation from Contour
Our team specializes in crafting unique conference tables that seamlessly blend functionality and artistic flair. Impress your colleagues and clients with a stunning statement piece that truly represents your company's style and vision. Get in touch with us today to discuss your custom project and turn your conference room into a work of art.
Custom Conference Tables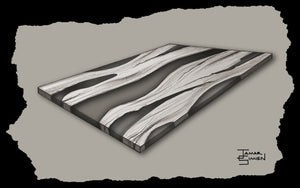 One of One
Contour specializes in handcrafting exotic live edge wood. We also work with a variety of domestic wood species like Walnut, Oak, Cherry, Maple and Pecan. All of our work is designed by award-winning artist/designer Jamar Simien. Each piece is truly one of a kind. Contact us for a quote about your new custom piece today.
You dream, we build.
Contour Success Stories
Customer and Media Reviews
---
- Susie Tommaney, The Houston Press
"The seed soon becomes the tree and ever since Jamar Simien first saw the potential in those handcrafted mahogany bowls, the operation has been growing exponentially. With Ike Igbo based out of Lilongwe, Malawi and Brandon Destouet in Houston, they're building an infrastructure with the Malawi community, training and educating on best practices."
- Michael, Boca Raton
"I'm so glad we hired Jamar to design and build our new table. It was a joy to be able to support the work of such a talented artist. Getting to know him and feeling so connected to the process of making this piece has been a wonderful experience for me. Each time I look at my beautiful table I am reminded of my good fortune both in being able to live with a piece of such beauty as well as to be able to feel the connection to the wonderful human who designed it."
- Joanne, Chicago
"I am so grateful to have found Jamar Simien and Contour! From my first contact with Jamar, I felt very comfortable and confident that I was very lucky to find an artist and craftsperson who was both extremely talented and passionate about his work. He helped guide me through the process of picking a piece of wood and designing just the right piece for the space."
Our Canvas is Exotic Wood
With 100% documented sustainability, Contour only uses trees that have fallen naturally due to old age or weather conditions. Each raw slab that we turn into a one of a kind table can be traced back to a place of origin. All of our exotic wood species are sustainably sourced in East Africa and Costa Rica and certified by the Malawian Department of Forestry, CITES, the FSC and USDA. 
Exotic Wood Species

Art Goes Green
We handcraft elegant modern hardwood furniture, with the environment at the forefront of our work. The Sustainable Furnishings Council is a coalition of manufacturers, retailers and designers dedicated to raising awareness and expanding the adoption of environmentally sustainable practices across the home furnishings industry.
Link to the SFC website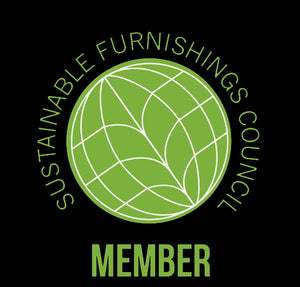 We empower communities in East Africa and Costa Rica by collaborating with local artisans to design and build custom furniture. We are passionate about creating meaningful, sustainable pieces of functional art. These handcrafted pieces of bespoke furniture are made from 100% sustainably sourced exotic wood, only found in remote regions around the world. We have partnered with a non-profit organization that plants trees across Malawi and Costa Rica, for every Contour piece sold. 
Learn more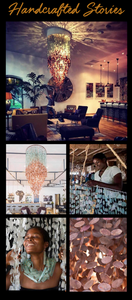 From Malawi with Love
Recycled tumbled glass and copper beautifully handcrafted into functional art. Each piece of glass is found on the shores of Lake Malawi. We collaborate with local artisans in East Africa to handcraft one of a kind artwork that can be admired, but more importantly, used.
Learn More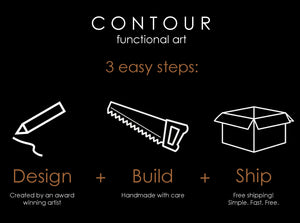 From Tree To Table
All of our original products are sustainably sourced and hand milled in Malawi and Costa Rica. It is then shipped to America where we have a large inventory of exotic hardwoods. Based on our client's vision for the project, we choose a piece from our collection, then we begin the intricate process of turning raw wood into functional art.

We are proud of the relationships that we have and the unique story that each piece carries along the journey to America. We have developed a sustainable design and build process in Lilongwe, Malawi that involves collaboration between several people that all care about what we do. Once it is in America, our creative team in Houston brings each project to life.
Continue Reading
Contour Press
The unique story of Contour has been featured in a variety of publications across the country and around the world. 
View Articles