Such an exquisite piece
Our custom waterfall table is exquisite, simply stunning, an heirloom piece of art that will proudly remain in our family for generations. Somehow classic, modern and timeless. It brings me great joy to see it, touch it, and connect with it on the daily and we have received countless reverential compliments on this piece.
Our artist, Jamar has a talent for drawing his customers in and truly encouraging creativity and the ideas for your piece. With gentle direction you are part of the functional art creation for every step. From the choice of the natural wood piece with all its characters…knots, grains, and color variations, to the beautiful custom metal base to the choices of varnish and polyetherane finish I was drawn in to this process in a way that turned into a fun and collaborative experience.
The result is far beyond expectations…a table that is a fantastic fusion of beauty, function, grace. and style that fits perfectly in my space.
Icing on the cake is the elegant contour coin signed by the artist, subtly tucked within the wood. We especially appreciated the inclusion of the coffee table Contour Functional Art book integrating their story, their functional art pieces, and the most beautiful imagery of dancers in motion. Stunning.
I wish everyone could have the experience of working with this artist and this incredible company.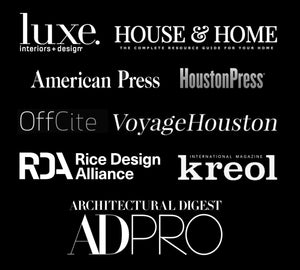 Contour Press
The unique story of Contour has been featured in a variety of publications across the country and around the world. 
View Articles